The Arc Trainer is a versatile alternative motion cross-trainer that appeals to a wide range of exercisers. Moving arms with multigrip handles provide a total-body workout that exerts less stress on the knees than walking. The 21 incline levels allow users to choose the type of workout they prefer and the different muscle groups that they want to work. The Arc Trainer is truly a 3-in-1 cardio machine. The wide incline range gives exercisers the ability to glide (lower inclines), stride (medium inclines), or climb (higher inclines). Users can also choose between long cardio workouts, short bursts during interval training, or workouts focused on building power and strength. Fitness facilities have several console options to choose from. They range from simple and intuitive, to entertainment rich and engaging.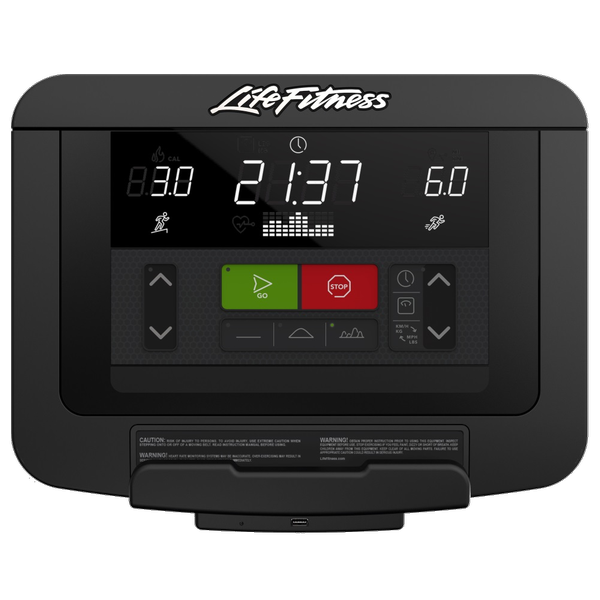 INTEGRITY C CONSOLE:
Get on and go functionality
Large LED display
4 essential workouts including Quick Start
Wifi capability

BACKED BY SCIENCE

The Arc Trainer provides the variety of an elliptical and climber with less stress on the knees than walking.

STRIDE IMPROVEMENT

The Arc Trainer was built to reduce force on the joints. And with 21 incline levels, any exerciser can find their most efficient workout.

HALO FITNESS CLOUD

Powerful digital technology that provides a range of tools that can be mixed and matched to make day-to-day business easier. It includes options like equipment monitoring, tools for better communication with members, job tracking and more
Buy Integrity Series Total Body Arc Trainer with C Console online. If you are interested in the Integrity Series Total Body Arc Trainer with C Console for sale, please enquire above.